2 Person Backpack Survival Kit - Premium
SKU:
Everything you need for 72 hour emergency survival is in this one complete, portable backpack. Included is food and water for 2 people for 3 days, plus 17 different items. FEMA, the Red Cross, and the State of California recommend you have these supplies on hand for emergency survival. There is a 4 in 1 Solar Powered AM/FM Radio/Flashlight/Cell Phone Charger, a first aid kit, plus supplies for shelter & warmth and much more. This survival kit is packaged in a durable backpack that is easy to carry and store. Ideal for the car, office, and smaller living spaces.
2 Person Premium Backpack Survival Kit Contents:Emergency Food & Water (5 year shelf life)
2 2400 Calorie Food Bars
12 Water Pouches (4.2 oz)
10 Water Purification Tablets
Shelter & Warmth
2 Thermal Blankets
2 Ponchos with Hood
1 Tube Tent
Emergency Radio & Lighting
1 4 in 1 Solar Powered AM/FM Radio/Flashlight/Cell Phone Charger/Siren
2 12 Hour Light Sticks
First Aid
1 37-piece First Aid Kit
1 Pair Vinyl Gloves
Emergency Supplies
1 12 Function Swiss-style Army Knife
1 Pair of Work Gloves
2 Dust Masks
1 Safety Whistle
Hygiene
2 Tissue Packs (10 tissues each)
Container
1 Durable Red Backpack
Powered by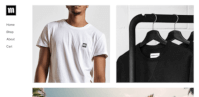 Create your own unique website with customizable templates.