4 Person Home Survival Kit - Premium
SKU:
This complete 72 hour survival kit contains enough food and water for 4 people for 3 days, plus 23 different items you need in any emergency. These are the supplies that FEMA, the Red Cross, and the State of California recommend you have on hand for emergency survival. Food and water in this kit have a 5 year shelf life. Also included are supplies for shelter & warmth, an emergency radio and lighting, a first aid kit, a gas shut-off wrench and much more. Everything you and your family need to be prepared in an emergency is packaged in one sturdy, airtight pail that's easy to carry and store.

4 Person Premium Home Survival Kit Contents:

Emergency Food & Water
4 2400 Calorie Food Bars 

24 Water Pouches (4.2 oz) 

50 Water Purification Tablets 

1 Can Opener

Shelter & Warmth
4 Thermal Blankets
4 Ponchos with Hood
1 Tube Tent

1 Roll of Duct Tape

Emergency Radio & Lighting 

1 4 in 1 Solar Powered AM/FM Radio/Flashlight/Cell Phone Charger 

4 12 Hour Light Sticks
1 Box of Waterproof Matches

First Aid
1 107-piece First Aid Kit (see details in First Aid tab)
1 Pair Vinyl Gloves

Emergency Supplies
1 12 Function Swiss-style Army Knife 

1 Gas Shut-Off Wrench
1 Pair of Work Gloves
4 Dust Masks
1 Safety Whistle
1 50 Foot Rope

Hygiene 

6 Sanitation/Toilet Bags 

1 Toilet Chemical Pouches
4 Tissue Packs (10 tissues each)
1 Toilet Seat (optional)

Container
1 5 Gallon Sturdy, Airtight Red Pail
Powered by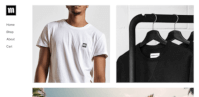 Create your own unique website with customizable templates.